Armed to Farm is a sustainable agriculture training program for military veterans. The National Center for Appropriate Technology, a national nonprofit organization based in Butte, Montana, developed Armed to Farm through a cooperative agreement with USDA-Rural Development.  
Since launching in 2013, Armed to Farm has supported almost 1,000 veterans from 47 states with hands-on and classroom learning opportunities. Farmer veterans learn how to make a business plan and market their products, how to access USDA programs, set business goals, and develop mentorships with seasoned farmers.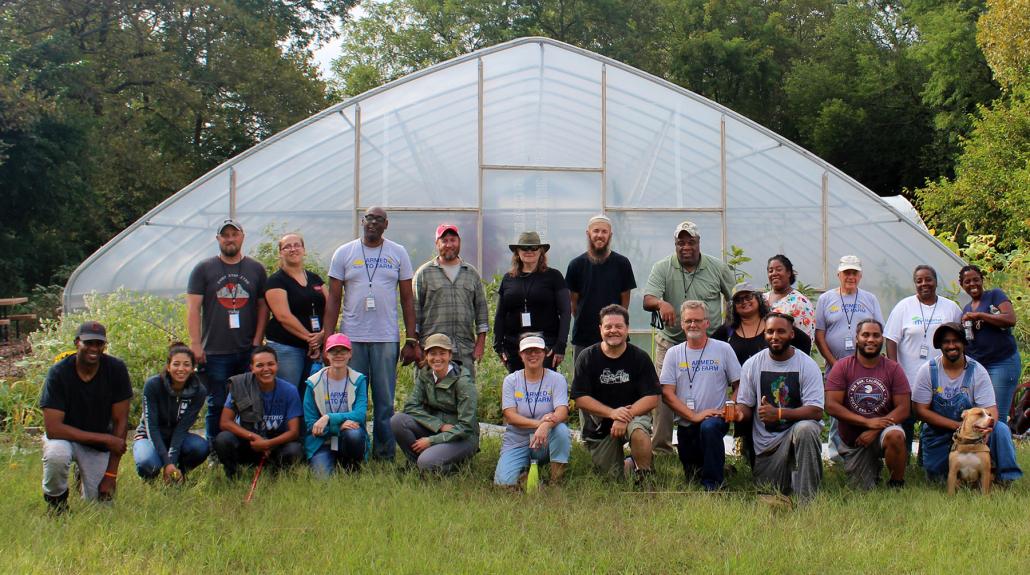 The weeklong flagship training also features farm tours and hands-on activities at a variety of successful farms. Participants learn from seasoned farmers and gain direct experience on livestock, vegetable, fruit, and agritourism operations.
Armed to Farm offers three training series:  
Flagship, weeklong hands-on and classroom training for new farmer veterans

 

Armed to Urban Farm focused on veterans who are new farmers in urban areas

 

Armed to Farm 2.0 is advanced sustainable agriculture training designed for farmer veterans who have completed a previous weeklong session. This training provides in-depth curriculum on business planning, financial management, marketing, and scaling-up production. We tailor hands-on activities at area farms to participants' needs and focus on more advanced production, marketing, and entrepreneurship techniques.
Farmer veterans who complete one of the training series stay connected to their peers, and often develop ties to other farmers, increasing their ability to succeed. These farmer veterans have access to individualized technical assistance, one-on-one consultations, in-person networking events, and virtual learning opportunities through the National Center for Appropriate Technology.   
Armed to Farm's Goals

To train veterans and their partners to operate sustainable crop and livestock enterprises

To create a network of veterans and their families who are starting careers in sustainable agriculture

To provide technical assistance to participants as they start and improve their farming operations 
Meet the Armed to Farm Team
While NCAT staff from all six of our regional offices help organize and teach at Armed to Farm training events across the country, we have a core team that leads planning, facilitating, and evaluating the program.